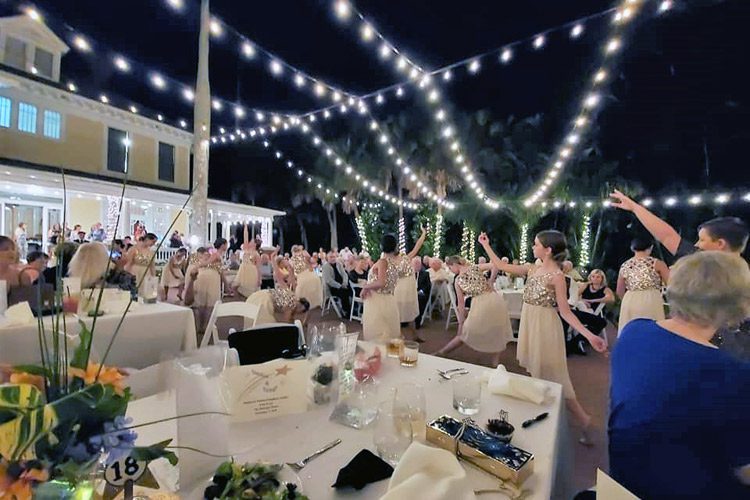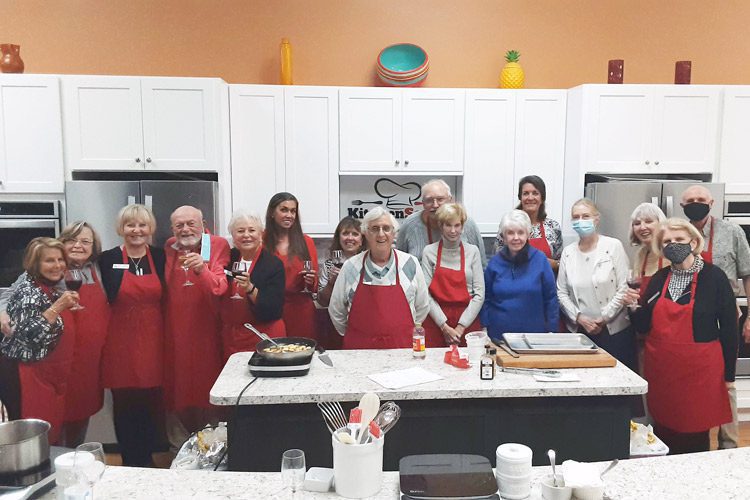 Supporting World-Class
Music in Paradise since 1970.
For over 50 years, the Southwest Florida Symphony Society has existed as the fundraising arm for the Southwest Florida Symphony Orchestra. Its purpose is to foster, promote and increase the knowledge and appreciation of music in the community in support of the Orchestra.
The Symphony Society is involved in a number of activities, providing concert Ambassadors, staff services at the Symphony office and housing musicians, to name but a few. We also host and support a wide range of special fundraising projects with all proceeds from the events going directly to the Symphony to benefit the Orchestra.
The Southwest Florida Symphony Society also helps support the Southwest Florida Symphony Youth Orchestra and manages several Music Scholarship competitions for the benefit of young music students.
For the past fifty years the Symphony Society has worked together with the Southwest Florida Symphony Orchestra to ensure we have professional musical performances to enrich the community in this beautiful area of the country we call home.
Read the Symphony Society's history from inception till 2006.
Symphony Society
Executive Committee
SYMPHONY SOCIETY SPONSORS
July 2021-June 2022
(Contributions of $500 or more)
Rachel Abraham
Alex Bremner
Rob & Lisa Brosey
Jim Brown
Kathy Caldwell
Jeff Cull
Linda DePardo
Robert E. Diefenbach
Yolanta Downey
Florida Weekly
Jan Hladik
Anne Kimball
Jane King
Linda Knight
Esther Moreno Kulhavi
Frank Main
Liz Erikson Marnul
The Martin Law Firm
Dick Quodomine, Jr.
Pat Wenner Reisinger
Rebecca Ross
Sanibel-Captiva
Community Bank
Reina & Robert Schlager
Ellen & Herb Schneider
Michael and Verena
Schneider-Christians
Mary Ann Sedlock
Sip & Send Wine
& Gift Shop
Tom Uhler
Anne Wardlow
H. Dean Wilcoxen
Hon. Gerard Wittstadt
Dr. Rosemary Wittstadt
REG. #CH1817 A COPY OF THE OFFICIAL REGISTRATION AND FINANCIAL INFORMATION MAY BE OBTAINED FROM THE DIVISION OF CONSUMER SERVICES BY CALLING
1-800-435-7532 TOLL FREE WITHIN THE STATE. REGISTRATION DOES NOT IMPLY ENDORSEMENT, APPROVAL, OR RECOMMENDATION BY THE STATE.
Thank You To Our Sponsors & Partners
The Mission of the Southwest Florida Symphony is to perform outstanding orchestral music for the enrichment, entertainment and education of the broadest possible public. Fulfilling this mission is only possible through the generosity of our supporters. Visit our CONTRIBUTE page to learn more about how your gift can make a difference in the cultural landscape of our community and beyond.