Southwest Florida Symphony Podcast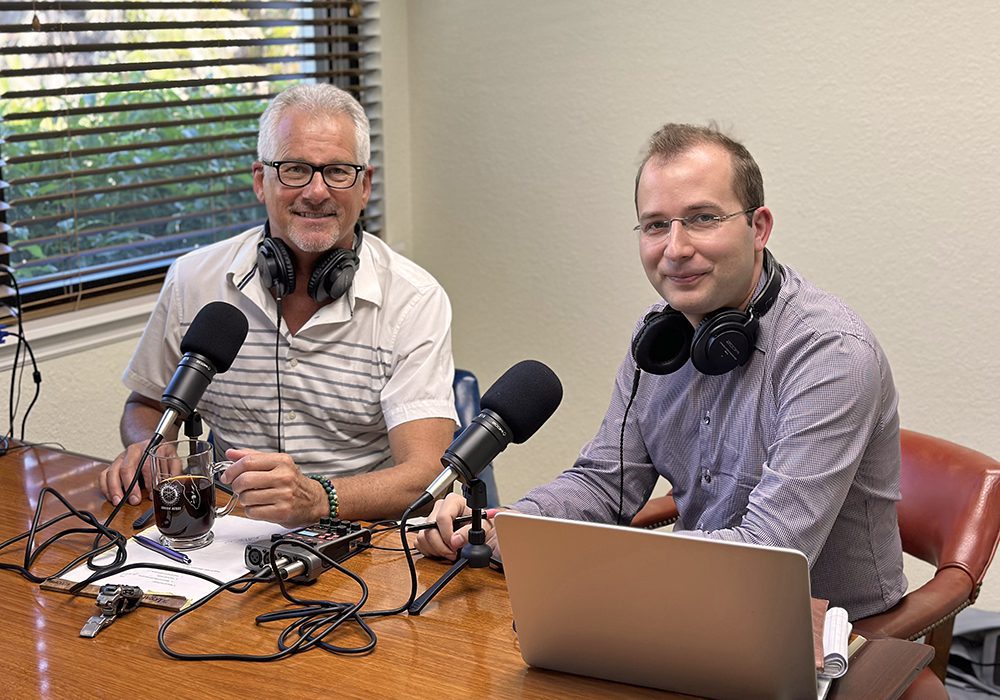 Robert Van Winkle may be a familiar face to some residents in Southwest Florida. He retired in 2017 as the Chief Meteorologist at NBC-2 in Fort Myers after a 31-year career on television. Classical music has always been a passion of Robert's and he became a dedicated fan of the music after attending his first Young Person's Concert in 5th Grade. Robert is a U.S. Navy Veteran and served onboard the aircraft carrier U.S.S. Nimitz as a meteorologist. Since retiring from broadcasting, he has worked as a Real Estate Agent, School Teacher, Painter, Tour Guide, Customer Service Representative, and even a Naturalist on whale-watching tour boats in Alaska. Now serving as Community Outreach Ambassador for the Symphony, Robert has found the 'perfect job'.
Radu Paponiu is the Artistic and Music Director of the Southwest Florida Symphony Orchestra, Associate Conductor of the Naples Philharmonic, and Music Director of the Naples Philharmonic Youth Orchestra. Since 2017, Radu has conducted the Naples Philharmonic in more than 100 different classical, education, and pops programs. As a guest conductor, Radu has appeared with the Transylvania State Philharmonic Orchestra, Banatul Philharmonic, Louisiana Philharmonic Orchestra, Colorado Music Festival Orchestra, North Carolina Symphony, California Young Artists Symphony, and National Repertory Orchestra. Radu has served on the conducting faculty of the Juilliard Pre-College, as well as conductor for the Summer Performing Arts with Juilliard in Shanghai, China, and the Southeast Asia Music Festival in Hanoi, Vietnam.
Thank You To Our Sponsors & Partners
The Mission of the Southwest Florida Symphony is to perform outstanding orchestral music for the enrichment, entertainment and education of the broadest possible public. Fulfilling this mission is only possible through the generosity of our supporters. Visit our CONTRIBUTE page to learn more about how your gift can make a difference in the cultural landscape of our community and beyond.