Symphony Society
Member Information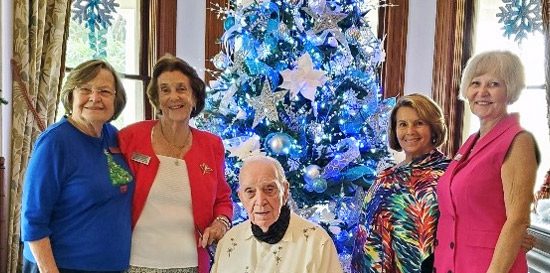 Become A Member Of Our Symphony Society!
Active membership is $50 (for those who participate in various activities of the society). Patron membership is $75 (for those who wish to support the society but are not able to attend meetings or work on a committee). Payments dated April 1 or later provide membership until the end of the following season.
REG. #CH1817 A COPY OF THE OFFICIAL REGISTRATION AND FINANCIAL INFORMATION MAY BE OBTAINED FROM THE DIVISION OF CONSUMER SERVICES BY CALLING
1-800-435-7532 TOLL FREE WITHIN THE STATE. REGISTRATION DOES NOT IMPLY ENDORSEMENT, APPROVAL, OR RECOMMENDATION BY THE STATE.
From L to R: Dick Quodomine, Recording Secretary; June Gibson, Corresponding Secretary; Joanne Hostetter, Treasurer; Stacia Featherston, Assistant Treasurer; Pat Obermiller, Vice President; Jan Hladik, President.
2022 – 2023
SYMPONY SOCIETY EXECUTIVE COMMITTEE
Vice President
Pat Obermiller
Treasurer
Joanne Hostetter
Assistant Treasurer
Stacia Featherston
Recording Secretary
Dick
Quodomine

, Jr.
Corresponding Secretary
June Gibson
Thank You To Our Sponsors & Partners
The Mission of the Southwest Florida Symphony is to perform outstanding orchestral music for the enrichment, entertainment and education of the broadest possible public. Fulfilling this mission is only possible through the generosity of our supporters. Visit our CONTRIBUTE page to learn more about how your gift can make a difference in the cultural landscape of our community and beyond.